Sellers confidence is being shaken.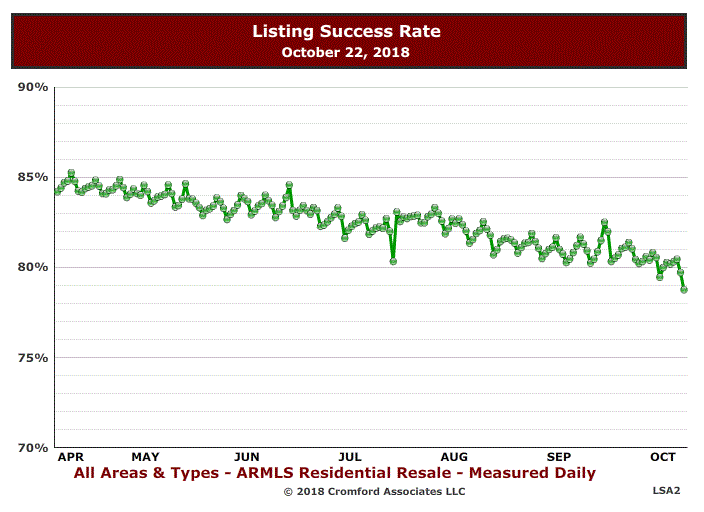 This is still well above the long-term average but is the lowest we have seen for a long time. This means 22 out of 100 listings are failing to find a buyer instead of 15 out of 100 six months ago. Inverting the measure, the listing failure rate has increased by about 50% from below 15% to more than 22%.
Seller's positioning is key.
Look at the chart from 1 million to 1.5 million. 50 to 65% of listings are selling, however, roughly 30 to 40% of the listing are not. You have about a 30-40% listing success rate of selling your home if priced correctly in this listing price range.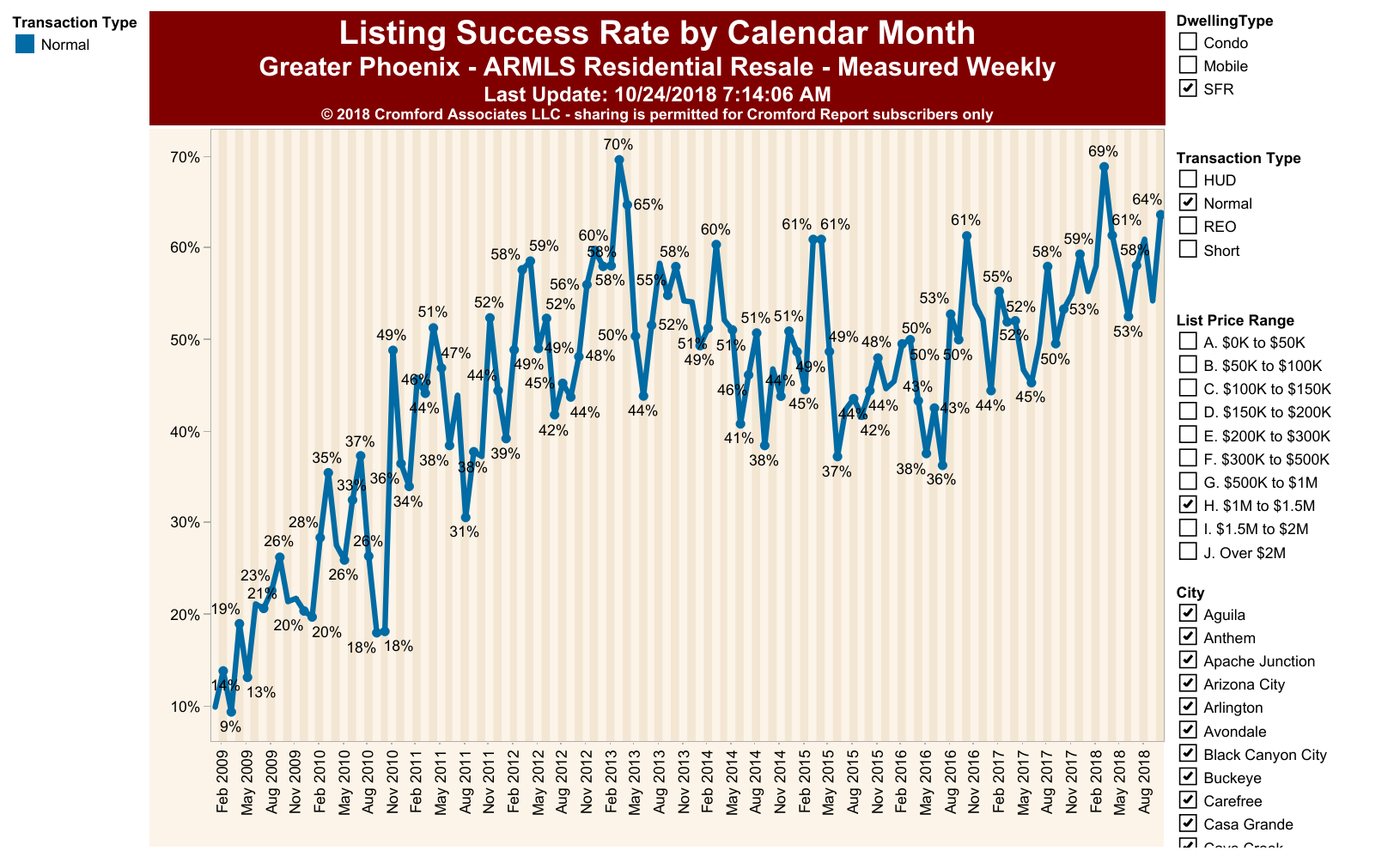 Competition is fierce at the higher price ranges.
Look at the chart over 2 million. Nearly 50% in this price range will not sell. Experimenting with an unrealistic price is most likely going to cost you time and net dollars, as time on the market sends the distressed signal to potential buyers, who instinctively know that the better values don't last.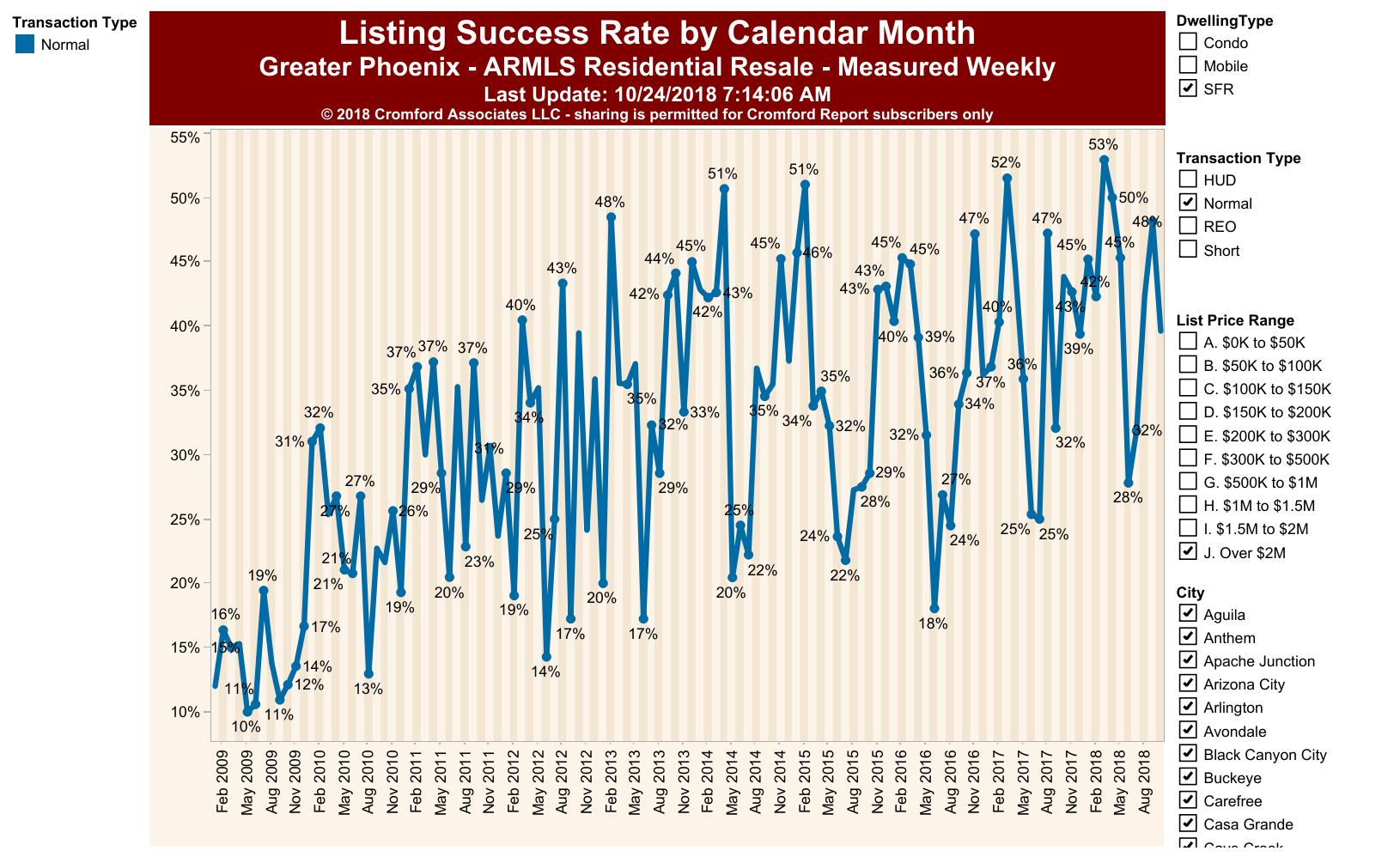 Remember Market Value.
Fair market value is determined by what Buyers are "willing to pay" given their choices and Sellers are willing to sell given their "competition."