One of the perks of listing a home is meeting all the family members and getting to know them, including their pets. I recently sold a home in the Biltmore Shores, and my clients poodles, Beau and Camille became my dear friends. I'm very happy that my client is happily settled in her new home but I miss these kids. She refers to them as her kids, and they are like part of the family.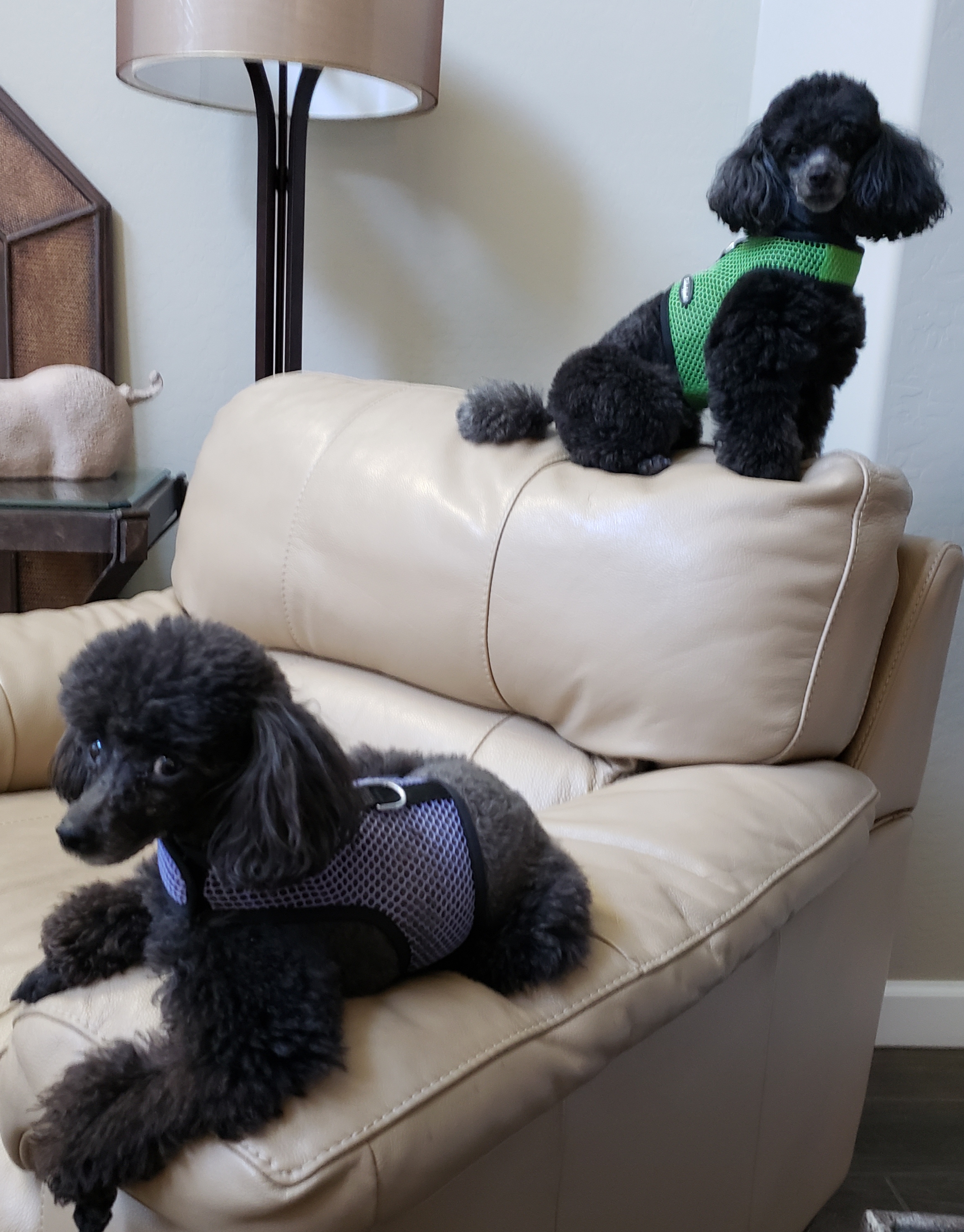 The Seller tells me that they are now adjusting quite nicely in their new "digs" and enjoy watching the other dogs in the neighborhood.
Moving is a transition on the pets too. Most pets are creatures of habit and routine. Make sure on your next move to take into consideration that they may be taking in the move more than you realize. Move their beds and toys, and treats last, and just keep reassuring them with your love and companionship. Beau is the poodle on the back of the chair. Camille sits quietly on her throne at their new home in Gilbert.